Text FELINA to 76077 for Exclusive Deals
Free Shipping On Orders $80+
#FitbyFelina featuring Johnnybell Sanchez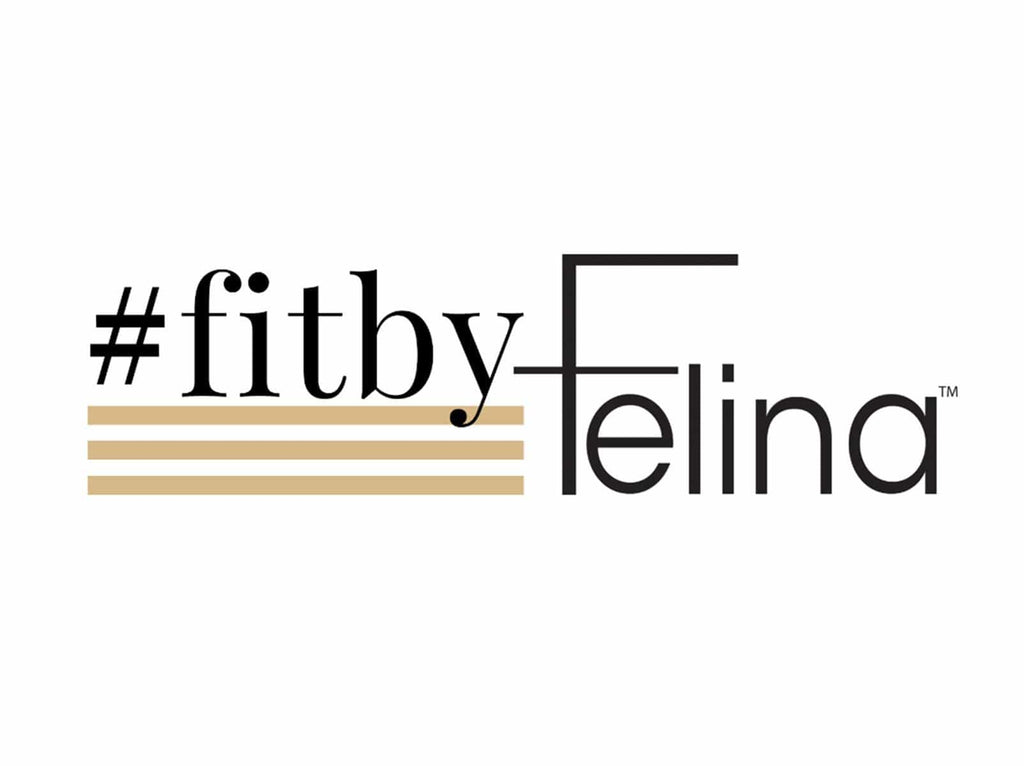 Happy New Year Everyone! We wanted to start our first #FitByFelina of 2019 and what better way than with our new friend, mommy blogger and fashionista Johnnybell Sanchez (

NYTrendyMoms

). 

NYTM is not your average blog - focusing on discovering new trends, quality brands and unique places around the world for moms and children of all ages to enjoy, Johnnybell is the definition of a #bossbabe.

*   What made you decide you wanted to become a blogger?

As a young mom it was always very difficult to prove how responsible and willing I am. Since starting my blog in December 2011, I never was able to relate to anyone my age and with my interests. I was never able to talk to anyone about things that interest me like food, travel, fashion beauty AND kids. Everyone my age (at the time) was only thinking about partying (which is something I never took interest in). I felt like I needed to create a space where I could connect with woman like me from all over the world while at the same time build a business that will allow me to be close to my kids by working from home.

*   What is your go to outfit for any given day?

Well, it depends if I'm heading out alone or with the kids. I never would've thought this would matter but it does.  If I'm going out alone I like to wear a loose fitted dress with knee-high boots. If I'm going out with the kids I'll wear a tee shirt, jeans and sneakers since I know I'm going to be breast feeding baby James and doing lots of walking.

*   One clothing item you cannot live without?

If I was asked this question a few years ago this would've been a completely different answer. Given the circumstances I currently cannot life without a good pj set or a nice cozy pair of sweats.

*   Describe a typical day in the life of nytrendymoms?

I jump out of bed at 6am, get the girls ready for school, drop them off, stop at Starbucks for my daily pick-me-up, Some days I go to the gym but other times I go home and start answering emails. After that I start cooking lunch for the girls, pick them up from school, run some errands, help them with homework, cook dinner, eat dinner. After tucking the kids to bed I answer more emails.. Once kids are asleep I shower and clean up the disaster that was made throughout the day. So a typical day for me doesn't really ever end.

*   What's one piece of advice you offer your readers that you live by?

I'm going to stick to something I would always say when I started my blogging career, "When you look good, you feel good".

After having my son it took me a really long time to get back into putting myself together but once I did I realized the difference it made in my emotional and physical state.

*   How do you unwind and find the balance between me time and mommy time?

That's a simple answer; I wake up early when the kids are still asleep so I can enjoy a nice quiet time having breakfast with my husband. & put the kids to bed early so I can have even more 'me' time to enjoy a nice relaxing bath.

*   Favorite Felina Intimates piece you have?

That's a really tough questions since I love every Felina piece I own.
As far as wearing it most, I think the loungewear set. I basically live in it! It's so soft and comfortable I tend to forget I'm wearing it.
I like wearing out too, to run quick errands like pick up the kids in school. No one can ever tell it's a lounger set.

*   How has your style evolved after becoming a mother?

After becoming a mother my priority is comfort! Bottom line. Whatever I decide to wear has to be comfortable since I do a lot of running around and bending down. All moms can relate.

*   What's one thing you look for when buying apparel?

The one thing I look for when buying apparel is soft fabrics and neutral shades that I can wear often.