Text FELINA to 76077 for Exclusive Deals
Free Shipping On Orders $80+
Layering Leggings: Style & Shop!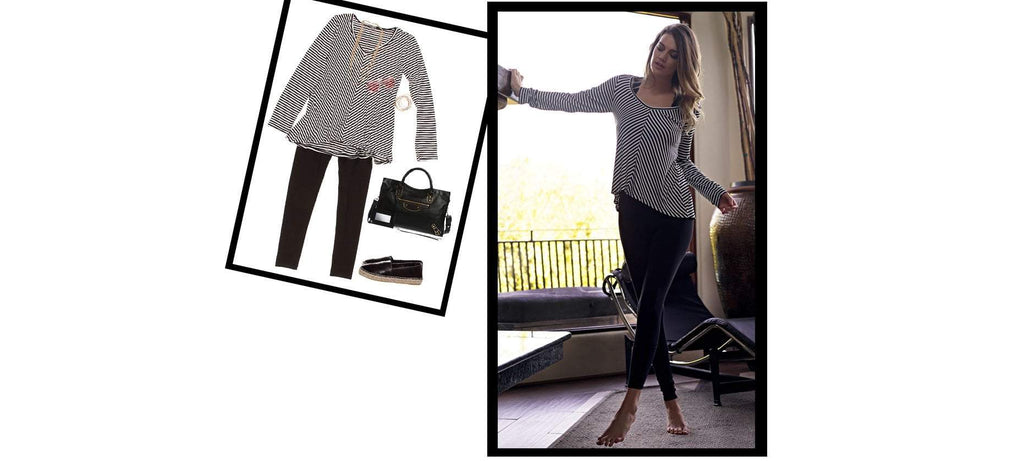 Let's face it – most of us won't like to admit how often we actually wear leggings. It started as something you would wear to the gym, out to run errands or to just chill at home – now, you wear them when you go out, you pack them for vacation and you even give them as gifts! Why is something so simple such an important wardrobe staple for women of all sizes? Four words: Velvety Soft & Cotton Modal.
Velvety Soft: Best-seller, must-have and a buyer favorite - these leggings are durable, comfortable and totally worth it. Mid-rise silhouette and elasticized waistband complimented by soft peached fabric/spandex creates a lightweight, exceptionally comfortable fit that works in any weather. Available in 2 or 4 pack.
Cotton Modal: The softest leggings you will ever own! These leggings are a must-have wardrobe essential for the globe-trotting, always-on-the-run girl. Exceptionally soft cotton modal material with a elasticized waistband and mid-rise silhouette is perfect to wear day or night, and it comes in a 2 or 4 pack making it a perfect travel piece. 
Sporty-Style
Clean lines and neutral colors are your go to. Our Snap Front Henley Tank is a great choice to layer with the Geena French Terry Cardigan, paired with our Velvety Super Soft Lightweight Leggings and some sneakers, your look can go from day to night without breaking a sweat! 
Gym-Junkie
Whether you're going for a day long hike or just hitting the gym, our Lace Bralette and Cotton Modal Leggings are the perfect combination for a girl that's always on the run. Top it off with our Victoria Zip Front Hoodie for those cold mornings.  
City-Chic
 You love a good pattern and most of all, accessorizing is everything. Pair your Velvety Super Soft Lightweight Leggings with our funky Miranda Heather Striped Long Sleeve Tee, some gold-tone sunglasses and jewelry, espadrilles and a city tote.
 Whichever you choose and however you wear them, our leggings are durable, soft and versatile and will make any outfit complete!