Text FELINA to 76077 for Exclusive Deals
Free Shipping On Orders $80+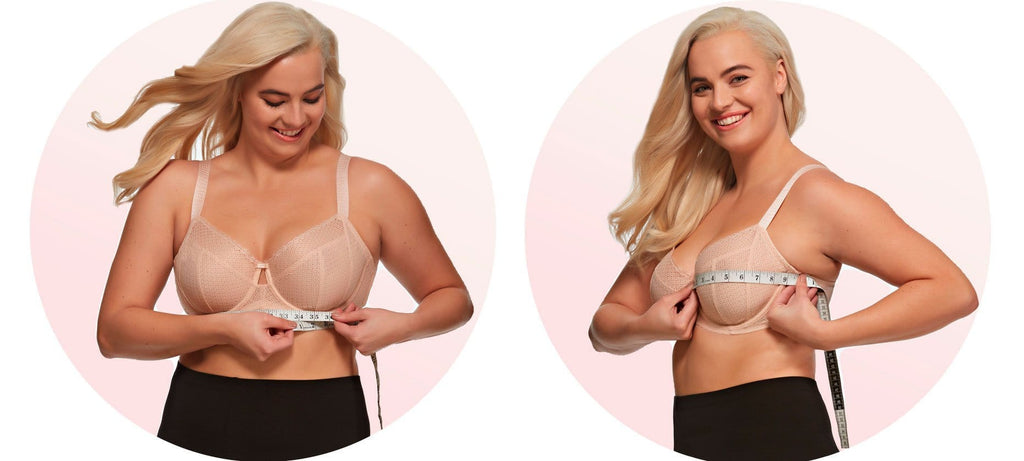 Whether we like it or not, our favorite bras at some point reach an expiration date – the more you wear, the more you tear. Nine out of ten women (me included) would rather wear the old reliable bra that fits than go and buy a new bra. Why is that?
Women hate buying new bras because they're terrified of dealing with sizing charts and fit guides – I can't tell you how many times I've looked at a website's fit guide, ordered a bra thinking I've successfully made a good purchase only to find it pinching my sides when it finally arrived. I've been wrongfully sized by sales associates, size charts and have been a victim of spending hundreds of dollars on ill-fitting bras, leaving me disappointed and clinging to my old trust worthy bra.
Felina has mastered a strategic, simple way for women to size themselves and get an accurate measurement. Demonstrated below with a tape is a two-step process that will get you a near to perfect fitting bra! With your measuring tape:
Step 1: Measure your Band Size - While braless or wearing a non-padded bra, measure around the bottom of the band directly under your bust. The measuring tape should be level and very snug. Round up to the nearest whole number.
Step 2: Measure your Bust Size - Wrap the measuring tape somewhat loosely around the fullest part of your chest (at nipple level). Round up to the nearest whole number.
Some other things to consider when shopping for a bra:
Bend over at the waist, then slip on bra to ensure breasts are completely in the cups.
The back of your bra should be level with the front, adjust if need be.
You shouldn't be able to slide more than one finger underneath the band.
If your breasts are pouring out, you need a bigger cup. If you need to go down a cup size, go up one band size. (For example, if a 36C is too big, try a 38B).
Happy Shopping!