Text FELINA to 76077 for Exclusive Deals
Free Shipping On Orders $80+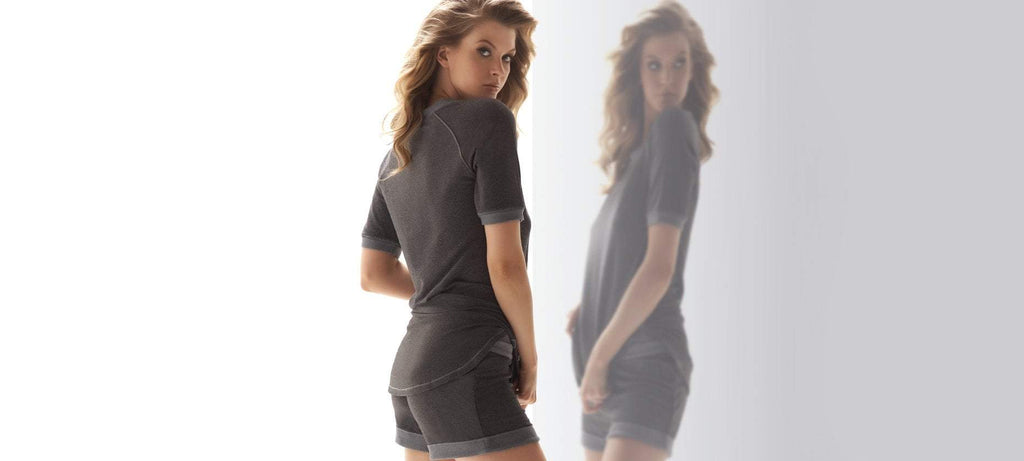 With Mother's Day around the corner (May 12), finding the perfect gift for a perfect woman can look damn-near impossible in such little time. That being said, we put together the ultimate Mother's Day gift guide because Mom deserves the best this year (and every year).
For the Mom who likes to workout
Whether she's into yoga or Soul Cycle, our Sueded Athleisure Performance Legging & Cotton Modal Camisoles are the way to go! The legging is created with ultra-soft sueded fabric and an elasticized slimming waistband for a perfect fit no matter how you move (great for those intense yoga poses)! It is as durable as it is versatile. The cotton modal camisoles are the ultimate triple threat for moms – it comes in a 3-pack, is ideal for layering and comes tag free for added comfort! And to add a little something extra – layer the camisole with the Elements Modal & Rib Bralette for an extra layer of style! Break a sweat while looking your best!
For the Mom who likes to hit the town
Bodysuits are the new leggings – why? Because besides being on trend, they're functional: it takes away most of the stress of picking out an outfit for girl's night, but most importantly, you don't have to worry about tucking in or pulling up your top with a bodysuit. Take our Body Zone Modal Classic Tee & V-Neck Bodysuits; they stay in place, offer figure-hugging, flattering silhouettes and can be worn with jeans and some heels for a night out! The best part? Both are under $20!!!
 For the Mom who likes to do everything
Some women have that one outfit that turn them into superheroes – this is our superhero outfit. Our Modal Tank Chemise & Wrap: this two-piece set is made of super soft stretch micro modal fabric; the relaxed, loose fit and V-neckline offer exceptional comfort & versatility. Run errands, do laundry, take the kids to soccer practice or enjoy a glass of wine, this set will conquer it all! Our Elements Modal & Rib Jumpsuit is another good option to consider - featuring a cropped leg and dainty spaghetti straps, wear it over your swimsuit or under a light cardigan to stay comfortable and chic all day long!
For the mom that likes to lounge
Let's face it – an ideal Mother's Day for most women is a day of relaxation and self-care. What better to relax in than a beautiful, comfortable robe like the Ambra Modal Robe or the Elements Modal & Rib Robe! Both are qualified to be the robe of your dreams with their super-soft modal fabric, flowy sleeves and tie at waist feature – because if anyone deserves to treat themselves, it's your mom.