Text FELINA to 76077 for Exclusive Deals
Free Shipping On Orders $80+
Side Smoothing Bras: The Ultimate Solution for Bulges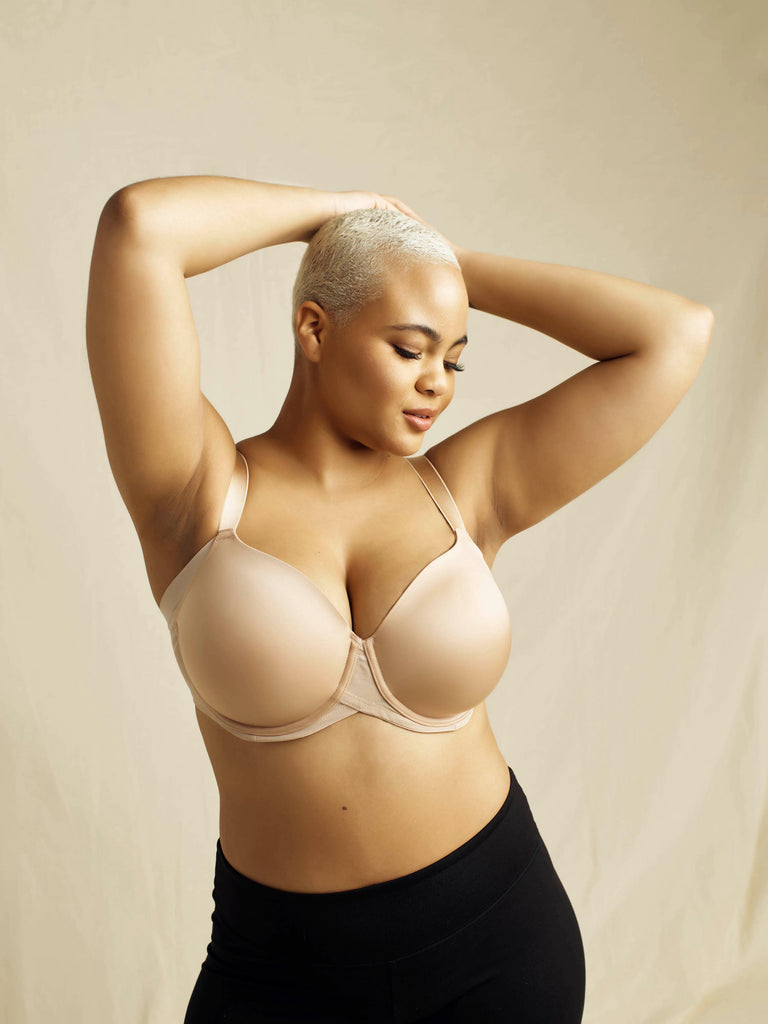 Do you struggle with bulges on the side of your bra? Are you tired of constantly adjusting your bra to get rid of unsightly bumps? Fear not, there's a solution to this problem: side smoothing bras!
What are Side Smoothing Bras?
Side smoothing bras are specially designed to smooth out bulges on the sides, providing a sleek and streamlined appearance. These bras are equipped with special features such as side panels and wide straps that help smooth and contour your silhouette.
Marvelous Side Smoothing T-Shirt Bra
How do Side Smoothing Bras Work?
Side smoothing bras feature wider side panels and straps which help smooth out bulges and create a seamless look under your clothing. The side panels also help prevent spillage. These bras are also made from high-quality, stretchy materials that provide a comfortable fit while also helping to contour your figure. This combination of design and materials helps create a smooth, flattering silhouette under your clothing.
Jessamine Side Smoothing T-Shirt Bra
Why Should You Invest in a Side Smoothing Bra?
There are several reasons why you should invest in a side smoothing bra. They help to eliminate bulges and prevent spillage creating a sleek, streamlined silhouette. With a side smoothing bra, you won't have to worry about any embarrassing moments or wardrobe malfunctions. They are also incredibly comfortable and versatile coming in a variety of styles so you can find the perfect one to suit your needs and taste.
Datura Wireless Side Smoothing Bra
In conclusion, side smoothing bras are the ultimate solution for bulges on the side of your bra. With their unique design and construction, these bras can help to create a smooth, streamlined silhouette and boost your confidence. Invest in a side smoothing bra today and enjoy a sleek, comfortable fit that you'll love.