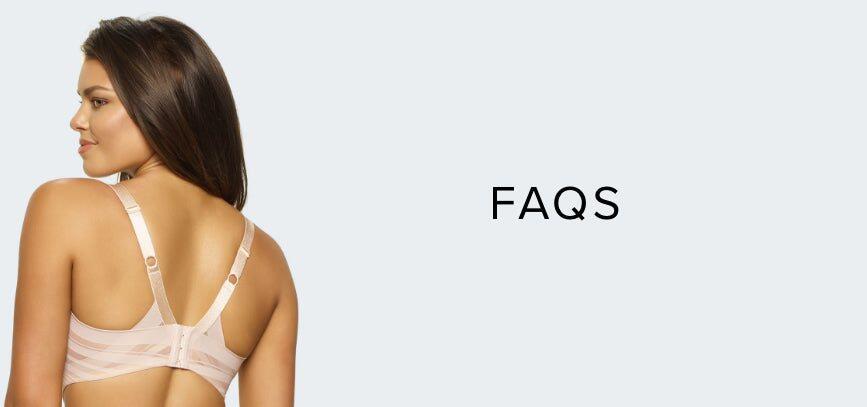 Processing & Shipping Questions
I placed an order. When will it ship out?
Our warehouse is open Monday-Friday 8:30 AM to 5:00 PM PST. Orders placed during regular business hours before 11:00 AM PST will be shipped the same business day. Orders placed after 1:00 PM PST are shipped the following business day.
What carrier do you use to ship orders and how much is shipping? How long does delivery take?
Standard shipping is done through USPS and takes 3-5 business days for delivery. Standard USPS shipping is $5 however we offer FREE shipping on orders over $70. We also offer 3-day shipping via USPS priority mail for a flat rate of $8.50, or 2-day express shipping via FedEx Express for a flat rate of $12 which this is delivered anywhere in the US within 2 business days.
How do I track my order? Where is my tracking information?
Once your order is shipped you will receive an email with confirmation and a carrier tracking number. You can then track your package on the carrier's website and be updated upon delivery. If you are ever unable to locate your tracking number please refer to our on-site chat bot or email us at
Support@felina.com
My package was marked as delivered but I never received it, what do I do now?
If your package was confirmed delivered by the carrier via a tracking number, you first need to check with others in your household and neighbors to see if they brought in your package. You can also contact the carrier directly for assistance. If your order is not found after 7 days please contact us at
supprt@felina.com
for further assistance. We will place a GPS tracking on your order and do an investigation with our carriers. If we are unable to locate your package you will be given a store credit for the full amount you paid. 
Do you ship internationally?
Unfortunately, no. At this time we only ship to the US. Maybe someday we will but not yet ☹
Return & Exchange
If an item does not fit can I return it? Do you pay for return shipping?
Yes, we allow returns within 30 days of purchase as long as the item is unworn and in original new condition with all tags attached. We will refund you with no questions asked once we inspect the condition of the item. You can start a return by visiting:
https://www.felina.com/pages/returns-exchanges
Do you offer exchanges?
Yes, we allow exchanges for any different color or size within 30 days of purchase as long as the item is unworn and in original new condition with all tags attached. You can start a return and initiate an exchange by visiting:
https://www.felina.com/pages/returns-exchanges
Why isn't the website recognizing my e-mail address to start a return?
The website only recognizes e-mail addresses of customers that placed their orders directly on Felina.com. If the site is not recognizing your e-mail address and you placed the order directly on Felina.com you may have used a different e-mail address during checkout. In this case e-mail us at
support@felina.com
for assistance. If you placed your order on a different website, unfortunately we cannot except your return.
I received my refund but it's not for the full amount, why?
When an item is returned to us you will receive a refund for the total amount you paid after any discounts were applied to your order. However, your original shipping cost in non-refundable.
What if I receive the wrong item or a damaged item?
If you received the wrong or a damaged item be sure to contact us within 2 days of delivery. Send us an e-mail at support@felina.com briefly explaining the issue with the item. Please provide images of what you received to help us resolve the issues more efficiently.
I had an issue with one of your items that I purchased from another seller. Can you refund or replace the item?
No, we do not offer refunds or replacements for any items that were not purchased from us directly on Felina.com. If you have an issue with an item you purchased elsewhere you will need to contact the seller directly as we are not liable for other retailers.
Other
Can I use more than one discount code?
No, only one manual discount code can be applied to a single order. However you can add a single manual discount code to an automatic discount code like Free Shipping after $70 and 15% Off $150 but this needs to be done from the Cart Page as opposed to the Checkout Page. If you apply a manual discount code to the Checkout Page only that one discount will be applied to your order and any other previous discount codes like "5 for $25 Panties" will be removed from your cart. If you have any questions about how to apply discount codes please contact us at Support@Felina.com for further support.

Always check your subtotal before checking out to make sure all discount codes were applied correctly.
60-Day Satisfaction Guarantee
FELINA
60-DAY SATISFACTION GUARANTEE
At Felina, we stand behind our products and quality controls.  If for any reason you are not satisfied with a Felina product you purchased from felina.com or from one of our authorized sellers, you may request a refund or replacement product.  Please note that because we are unable to control the quality of our products sold by unauthorized sellers, unless otherwise prohibited by law, the Felina 60-Day Satisfaction Guarantee is not available for products purchased from unauthorized sellers.  The Guarantee is also limited to the original, end-user purchaser.
How To Claim The Guarantee
To make a Guarantee request, please call one of our experts at 1 (888) 538-3069 or email us at support@felina.com.  Please have information available regarding where and when you purchased your product.  If your request is approved, you will then need to mail your Felina product, a proof of purchase, and your Guarantee approval confirmation number to:
Attention: Felina.com
SatisfactionGuarantee Department

Chatsworth, CA 91311
You must submit your Guarantee request within 60 days of the date of purchase.  Please note that you are responsible for costs incurred in mailing your product and proof of purchase.
Guarantee Guidelines
Felina reserves the right to verify information, require a valid proof of purchase, and to deny Guarantee requests in its discretion in cases of suspected fraud or if customer has abused the Guarantee.
If you have any questions regarding whether a seller is an authorized Felina seller, please contact us at 1 (888) 538-3069 or by email at support@felina.com.
How do I find my bra size?
Your size in one brand might not be your size in Felina. Please be sure to measure yourself by visiting our size guide: https://www.felina.com/pages/bra-measurement-guide Follow the video at the top for a step by step guide on finding your bra measurements. If you have any difficulty you can always e-mail us your measurements at support@felina.com or via the chat box and we can assist you further!