Text FELINA to 76077 for Exclusive Deals
Free Shipping On Orders $80+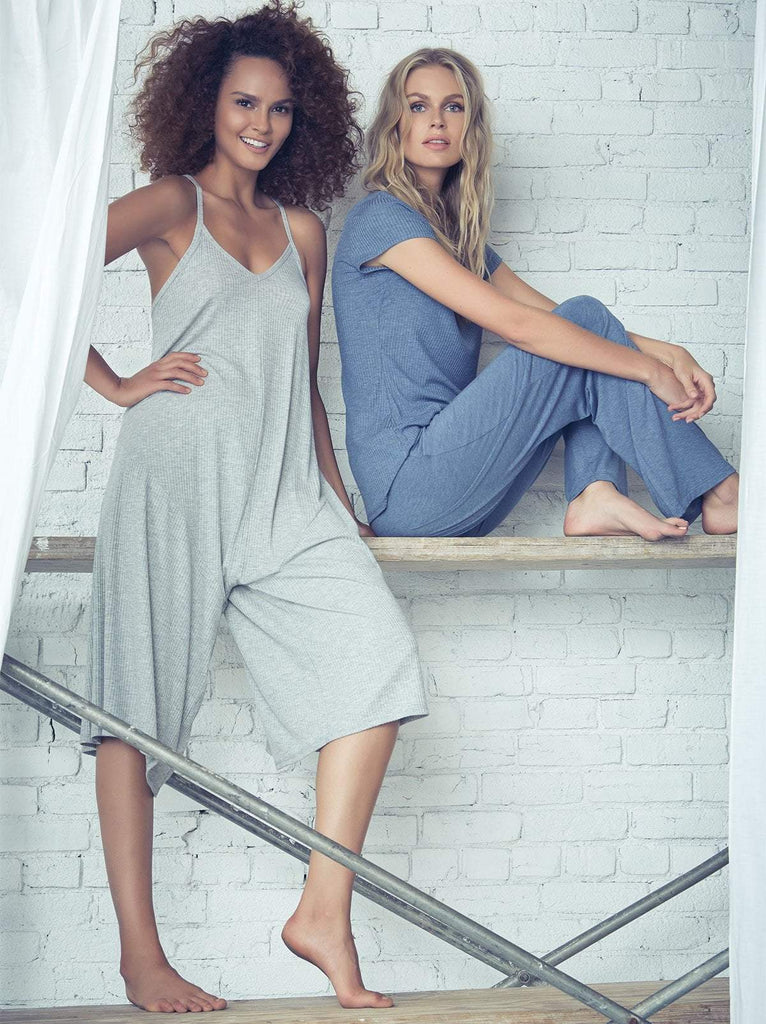 A new year gives us a brand-new chance to fulfill those goals, start new resolutions and most important, revamp your wardrobe. I'll be the first to admit I wear my clothes until they have holes in them – usually during the first month of the new year, I pick something and splurge on it. But why pick just one thing? We wanted to start 2019 with as many options as possible – an outfit for anything you may want to do this year. With 9 styles in two new spring colors, this is your new year wardrobe - Elements.
For A BBQ
Get ready for spring! A crucial piece in our Elements Collection, this romper features a rib trapeze chemise with modal straps. Composed of lightweight, breathable material perfect for a day under the sun!
For a Day at the Beach
Hitting the beach? This ribbed jumpsuit is the way to go: featuring a cropped leg and dainty spaghetti straps, wear it over your swim suit or under a light cardigan to stay comfortable and chic all day long!
For the Ultimate Girls Night
Wine & cheese night? Do it in the robe of your dreams - wrap yourself in this super-soft modal and rib robe. With relaxed sleeves and tie at waist feature, it's sure to be an evening essential.
For a Casual Day Date
This flirty modal and rib chemise is very LA - a great option for a fun date outfit. It features a lightweight fabric, V-neck in the front and racerback with a loose fit. Pair it with a big hat and some sandals for a cute coffee date or a day at the museums!
For the Any Day Look
Comfortable tees are a must have for every woman – this modal and rib v neck is perfect to pair with jeans and sneakers, leggings for a workout, or with pajama bottoms to sleep in! For the days you really don't know what to wear – this is your tee.
For Nights In
A classic reinvented – this lounge pant with rib waistband and drawstring finish is flowy, soft and the perfect balance of lightweight and cozy. Spend all night lounging!

To shop our new collection, click here.