Text FELINA to 76077 for Exclusive Deals
Free Shipping On Orders $80+
#FitbyFelina featuring Eryka Spera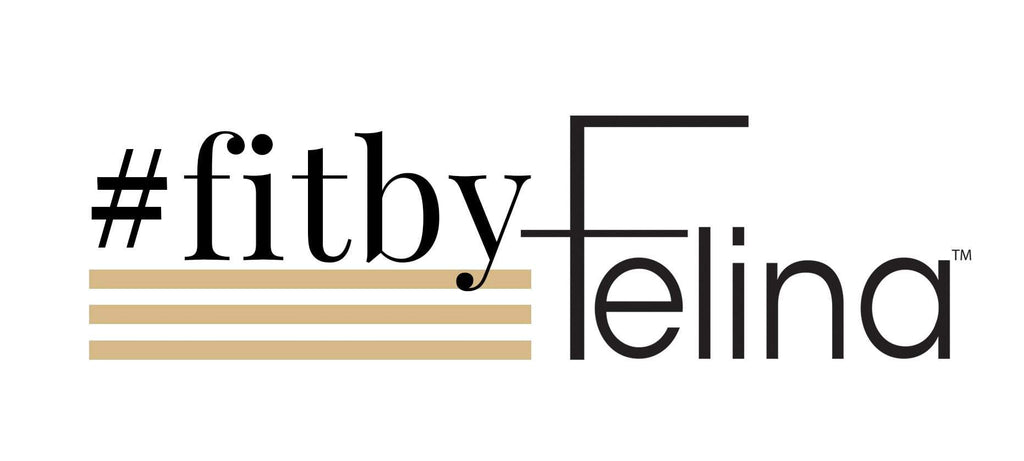 As our social presence grows, our customers are showing us more and more how much they love Felina products. Because of this, we have decided to begin a new segment: #FitByFelina - once a month, we will showcase one of our influencers/customers in their Felina gear and give you a little more insight on their lives. We're so happy and honored to start this new chapter with one of our most loyal customers, Eryka Spera aka @
busylittleizzy
Eryka is a business woman, special education teacher and mom to her beautiful daughter Izzy. Her blog, which is named after her daughter (
busylittleizzy
) is a guide book for moms of all ages, sharing insights and personal experiences on motherhood, traveling and fashion.
What made you decide you wanted to become a mommy blogger?
I should start by giving you details on my background so you understand why people where asking me for educational & developmental advice. I'm a birth through five education major and taught preschool special education in the public schools. I was later certified in k-5th gen ed and special ed and taught K-3rd grade resource classes virtually. I had a lot of friends asking for advice on early education and developmental activities to do with their babies and young kids. I also have been obsessed with finding the newest mommy gear that makes my life easier. Because hey I love being a mom, but motherhood is a daily challenge. Just when you think you have a routine in place, the child has grown more physically or mentally and now you have to find a new routine to fit their new needs and abilities. So anything to make my life easier is a must! My friends all looked to me for advice on that as well. Last, but certainly not least fashion. When my dr. said, "It's a girl." I started shopping. Izzy's been dressed to the nines her whole life. Even as an infant, the nurses would take her to be weighed etc and I would say, she's been gone a while and ask my husband or mom to go check. There was Izzy being passed around in the nursery. They just loved her hats, bows and outfits, ha! That's a true story people!
Describe a typical day in the life of busylittleizzy?
My day is filled with motherhood duties, running errands, cooking meals, creating new educational activities with Izzy, taking and editing photos, writing content for my blog or social channels and responding to emails. I'm busy, busy, busy, there is no down time here.
What is your go to outfit for any given day?
So I'm all about a baseball cap if I haven't showered. However regardless of my hair situation I'm typically in jeans or Spanx leggings. Comfort is key and that goes for my bra selection. You ladies know that amazing feeling you get being braless at bedtime? Well I like to feel as close to that comfort level as possible during the day. That's why I'm 95% of the time wearing one of my Felina bralettes. I have a bunch of the Lace bralettes and a couple Abbie bralettes, the Abbie has a contour pad. Over the bralette a slouchy top weather it's dressy or casual.
One clothing item you cannot live without?
My husband would say sweatpants or pajama pants, because that's what I live in until I actually have to leave the house. I would say, I can't pick just one. A hat for the days I haven't showered. #CurlyHairProblems. A bralette for all my comfy and slouchy tops. I never have to worry about a bra strap showing, because these are meant to show. Lastly, I've become addicted to Spanx leggings! They are so comfy and can be dressed up or down!
How do you unwind and find the balance between me time and mommy time?
I will say, it took some time to figure this all out. Now I have found, getting out with my husband or getting some girl time a minimum of 2 times a month is vital. When Izzy's in bed I love a bubble bath or vegging out on the couch with wine. 
Favorite Felina Intimates piece you have?
How has your style evolved after becoming a mother?
I would say I'm much more interested in comfort that before, from bra to shoes. I've noticed slouchy tops are a go to for me year round. I really love the cute motherhood sayings on tanks, tees and sweatshirts and more dressy slouchy/loose tops as well.
What's one thing you look for when buying apparel?
Comfy, easy mobility, versatile and cute!