Text FELINA to 76077 for Exclusive Deals
Free Shipping On Orders $80+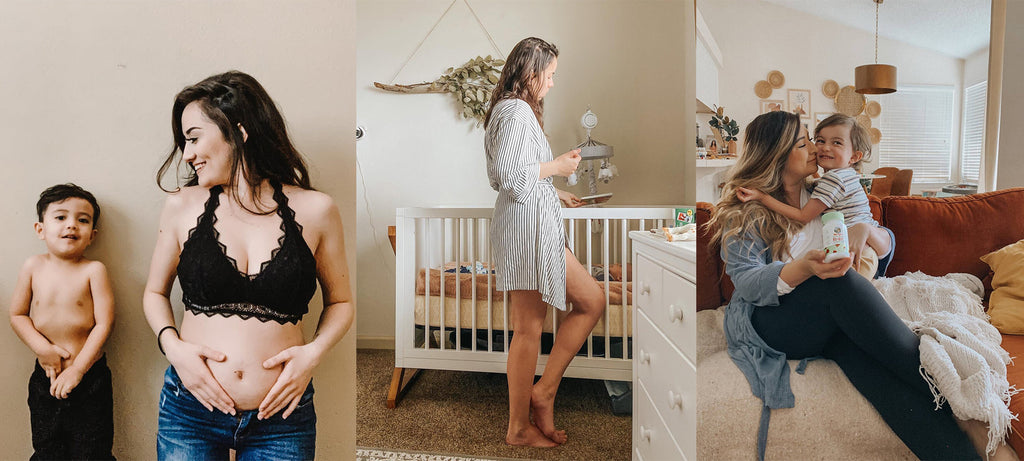 This is a friendly reminder that Mother's day is right around the corner so you want to make sure that special woman knows how much she means to you. Show mom some love with these great gift ideas!
Thigh length with a tie waist and striped detail-- shall we even go on? This super soft robe is PERFECT for mom. She works so dang hard every day and needs to be treated to everyone's favorite Ambra Modal Robe. Besides, what mommy doesn't love waking up and taking on the day in a robe? It's the perfect item for her stay at home spa treatment. You can't go wrong with this one and she probably needs a new one in her wardrobe anyways!
Moving on to our favorite subject... LEGGINGS. Every woman needs a good pair of black leggings so you can't go wrong with gifting mom the Athletic Pocket Legging. We know what you're thinking, "life couldn't get any better" - but we sure managed to by adding pockets to leggings! Mom is going to love these leggings as she'll be able to run all her errands and juggle all her mom duties while being comfortable and stylish!
Ah yes, and how could we forget about the go-to 2 piece lounge set? We personally recommend the Comfyz 2 Piece Lounge Set as the name says it all ;) All you have to think about is what color of the five will she like the most? However, as soon as she tries on the most comfortable lounge set, she'll be asking you for the other colors for her birthday and the holidays! Just trust us on this one and go ahead and add to cart without a worry.
The relaxed, loose fit and v-neckline of this chemise makes this a perfect item for mom! She'll appreciate the super soft micro modal fabric and the versatility that the Modal Tank Chemise has to offer. It's ideal for hanging out at home or even heading out to do some shopping. It's easy, breezy, comfortable and is available in 5 stylish colors. You might just even want one for yourself!
They say being a mom is the toughest job (but the greatest job of course!) so we'll have to make a final recommendation and that is to hook up your mom with some wire-free bra options! She'll be grateful as it's just one last thing for her to worry about. The Halter Lace Bralette is a clear favorite due to its gorgeous halter styling, versatile removable pads, and modal stretch cup lining for ultimate comfort. The Finesse Cami Bralette will be a winner if mom loves being fashionable but takes comfort into consideration too. Now, if mom loves a good t-back design, then she will truly love the Heather Lace Bralette. You can't ever go wrong with wireless bras, nonetheless a pretty lace bra or bralette so rest assured mom will be grateful for this one!