Text FELINA to 76077 for Exclusive Deals
Free Shipping On Orders $80+
Our Three Side Smoother Bras and Why You'll Love Them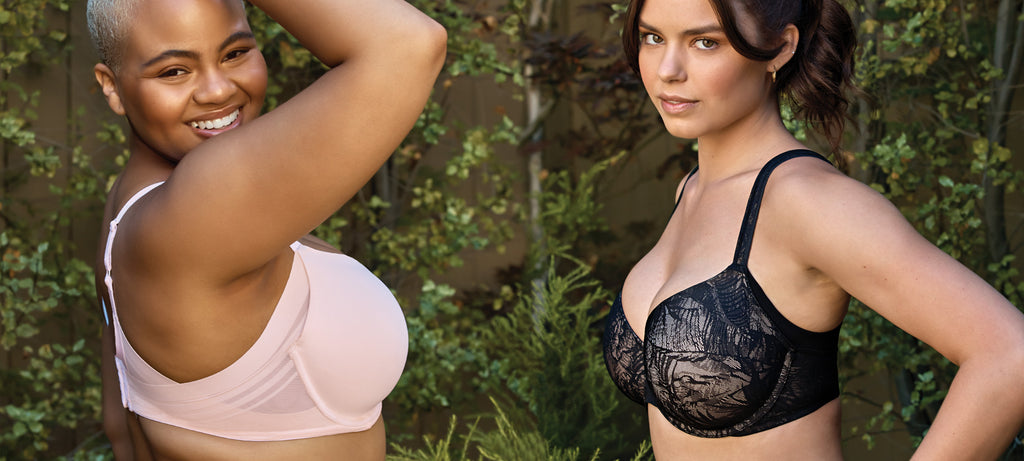 They say all good things come and threes and we have to agree when it comes to our Side Smoother bras! From the Marvelous and the Jessamine to our latest Datura Wire-Free option, Felina delivers quality garments you will fall in love with every time you put them on. Fueled by intimate apparel industry veterans for over 35 years, we've designed three comfortable bras built to provide a sleek side smoothing silhouette for support on the go. If you need more of a reason to love our three Side Smoother styles, keep reading!
#1 Marvelous Side Smoother 
A game changer for full busted women...our Marvelous Side Smoother offers full-coverage, fully adjustable straps, plus velvet touch contour pads for lift and shape! The no-show neckline, leotard back, and smoothing underarm design makes it a no-brainer for support—plus its engineered power mesh band has wicking properties which make it perfect for comfort on the go. This go-to seamless underwire T-Shirt Bra was built to eliminate underarm bulge while providing a beautiful & sleek side smoothing silhouette. With sizes ranging from 34C-40G, this is a bra for everyone!
#2 Jessamine Side Smoother
Why do we love the Jessamine Side Smoother?! Too many reasons to count! With an elegant, soft touch lace design, lightweight bra cups, and cushioned shoulder straps, the Jessamine is a contemporary contour bra designed to eliminate side bulge...and it comes in sizes up to 40G! Kiss chafing goodbye with this bra style's concealed elastic and U-shaped microfiber lined back. The breathable 2-ply soft power mesh smooths your side AND back so that you can go out feeling comfortable and confident!
#3 Datura Wire-Free Side Smoother
Our latest Side Smoother is the wire-free Datura, available in sizes ranging from small to 3X! With super soft and durable seamless 4-way stretch, the 2-ply knit with additional side coverage was specially designed to help smooth out the dreaded side bulge. Offering an adjustable, easy-fit, and wire-free smoothing comfort that doesn't compromise support, this is a must-have for your lingerie collection. Enjoy the slight plunge neckline, plus the feminine touch of the beautiful jacquard lace pattern—which remains smooth and unseen underneath your clothing. The cherry on top! 
If you're looking for comfort and confidence in your next bra, look no further than any one of Felina's ultimate Side Smoother bras. With three different styles to choose from and a wide range of sizes, there is a Felina Side Smoother for each and every style. Get yours now!