Text FELINA to 76077 for Exclusive Deals
Free Shipping On Orders $80+
Top 5 Felina Summer Styles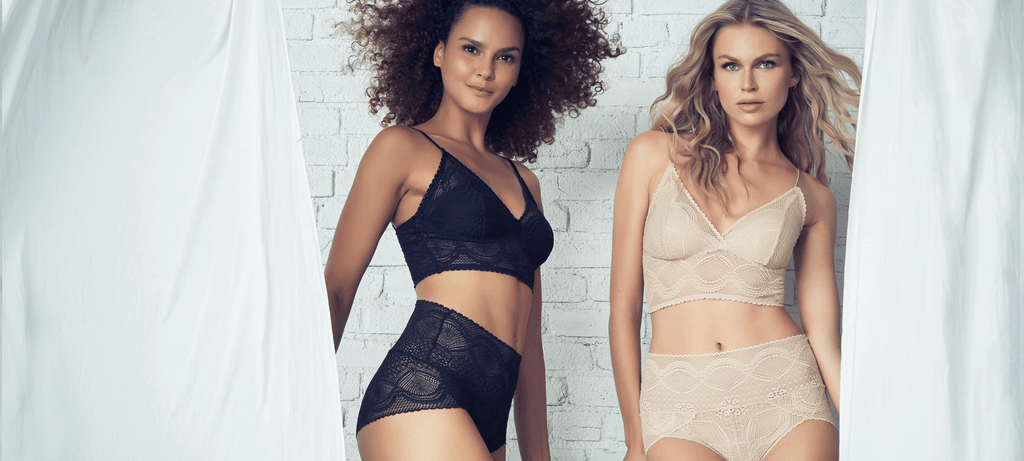 We're so excited to share our top 5 summer styles and exciting ways to style them during the best time of the year! We'll also give you some of the details that make these pieces so special and unique. Get ready to fall in love!
This is one of our newest bralettes made with super stretchy lace that's extremely comfortable. It comes in a variety of basic and neutral colors that are so easy to wear. This can be paired with your favorite high waisted shorts/jeans as a fun lace bra top, or under a great flowy blouse. It will be a staple in your summer wardrobe that you won't want to take off!
#2 Finesse Modal Bodysuit with Lace Back
This is by far the most versatile piece in the 'Finesse' collection. A simple solid front, with an elegant but fun lace back detail. It's made from super stretchy lace for maximum comfort. This goes perfect with a great skirt and sandals for an effortless summer look.  It's really a bodysuit that can go with just about everything and anything!
 #3 Body Veil Longline Strapless 
This is an awesome strapless bra option for Summer! Can be worn as a longline bra under some of your more difficult pieces or as a top. It has great support that will give you confidence. Did we mention it has adjustable and removable straps that come with? The possibilities are endless!
#4 Elements Modal & Rib Romper
This is such an easy one-piece outfit! The wrap front and tie details give it a great feminine flair to make you feel cute while wearing a more casual piece.  Can be worn lounging around the house with your favorite pair of slippers, or dressed up with a leather jacket & heels. Don't sacrifice comfort for style, have both!
#5 Elements Modal & Rib Chemise
Another great piece from our Elements collection. Add your favorite pair of jeans underneath for casual evening drinks or throw on our Velvety Soft Lightweight Leggings for a cozy movie night in. Another great quality of all of our model pieces is that they are sustainable and Eco-friendly! These are clothes you'll feel great about wearing! Learn more about modal fabric here: https://www.felina.com/pages/modal