Text FELINA to 76077 for Exclusive Deals
Free Shipping On Orders $80+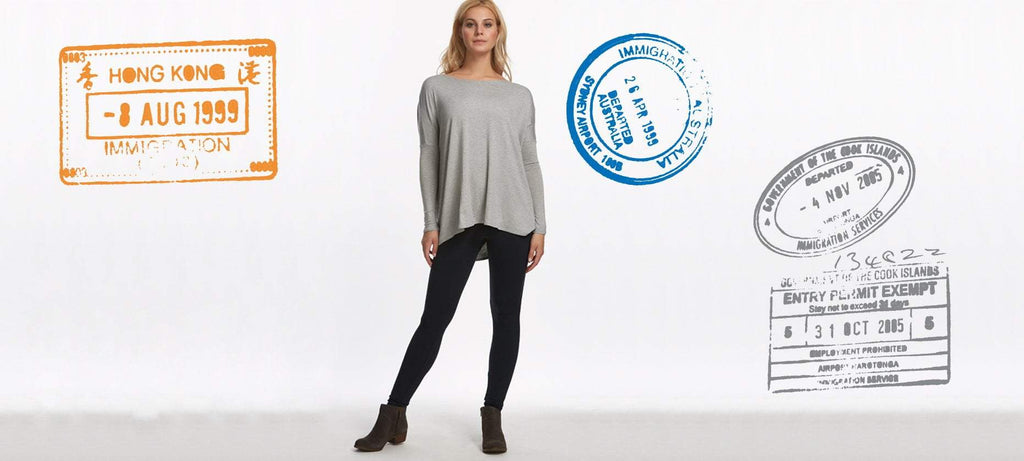 Traveling during the holidays can be super stressful – from keeping track of your flights to making sure you are packed and organized; a lot can go wrong with so much pressure on you. One thing you shouldn't have to worry about is what to pack – here's how to travel light, the Felina way:
For the Journey
Whoever travels in slacks or jeans deserves a medal for successfully adulting – for those of us who can't stand being compacted in an already crammed seat for hours on end, we have your solution – our Sueded Athleisure Legging is the ultimate legging to wear while on the go. Made of durable, super soft sueded/spandex fabric for a perfect fit, with a mid-rise silhouette and an elasticized waistband, you can move freely in the smallest spaces and still be comfortable. Available in a 2-pack on our site now! 
The Bra to Wear With Anything
When traveling, you need to pick a bra that is not only extremely comfortable, but can be worn with many outfits in a bunch of different ways – Gorgeous is your bra.  Sleek cups work well under even your thinnest tops, while scalloped lace adorns the band, allowing you to feel truly feminine in anything you wear. As a convertible, multi-way bra it can be worn traditionally, crisscross or even as a halter to compliment any kind of garment. Get it in mink and black!
Pack On the Panties
One thing you want to make sure you have a ton of wherever you go – panties. Our So Smooth Low Rise Bikini Panty offers Modal Fiber - the best in breathing and wicking properties to keep you comfortable for all day travel. Our Super Stretchy Lace Thong comes in nylon fabric with stretch nylon/spandex lace trim, making it the world's most comfortable thong! BOTH come in 5-packs, making them the perfect travel item for packing.
Sleep in Style
Who wants to pack their thick, flannel pjs for a vacation? Save some more room in your suitcase by sticking with the Amil Romper! This cheeky romper cut from soft fabric features wide lace edging and spaghetti straps, light enough to sleep soundly in. An elastic waist makes it a breeze to pull on and go straight into your dreams! Available in 3 different colors!
Dress it Up or Down 
Going out while on vacation can be the most stressful part of any trip – you want to look good, but don't want to depend on one specific outfit incase the circumstances change ( you get too tan, you're bloated, the weather changes) Pro tip: you can never go wrong with a bodysuit! Our Crew Neck Bodysuit is the most versatile wardrobe staple - it will prove the perfect foundation to a multitude of looks. Fitting close through the body in stretch cotton/modal, the figure-hugging silhouette features a crew neckline and short sleeves. This is the most important item to have with you on any trip – pair it with jeans or a skirt, layer it with a jacket or by itself. Either way, you will slay the night.
For Chillin' Inside 
Traveling over the holidays may include a lot of family time indoors, eating your life away – The Coco Lounge Set is the perfect ensemble for that type of event. Loved by woman all over for delivering comfort and confidence into lounge layers, the Coco Lounge Set is composed in the softest jersey, the Long Sleeve Crew Neck is entirely relaxed in tone with dropped shoulders and an elongated hem. The jogger pant has drawstring accessories and offers a cool, relaxed fit made for women of all body types to enjoy. One thing is for sure – you can't go wrong with a lounge set.