Text FELINA to 76077 for Exclusive Deals
Free Shipping On Orders $80+
INFLUENCER SPOTLIGHT: @WANDERINGSTEFANY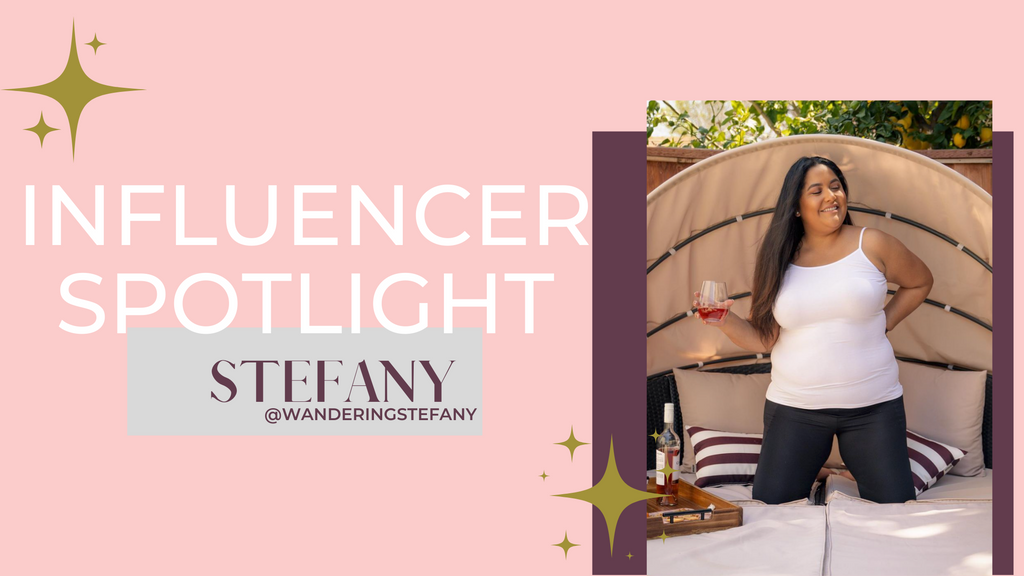 Tell
us a little bit about yourself!
Hello! My name is Stefany, a San Francisco Native with roots from El Salvador. I enjoy traveling the world with my fiancé and inspiring the curvy/plus size community to feel empowered in curvy fashion. 
After a crazy year with the pandemic, what is one thing you do for yourself throughout the week to take care of your mental health?
One thing that I do for myself throughout the week to take care of my mental health is meditate at least once a week. I enjoy meditating in my comfy Felina Camis and Velvety Soft High Waisted Legging. It helps me clear my mind from my sometimes hectic and busy lifestyle.
What made you want to start content creating and become part of the influencer world?
The reason I started creating content and entered the influencer world was because I have a deep passion for showing the world that you can be beautiful and fashionable as a curvy/plus size person. I want to diversify the face of curvy/plus size fashion and travel. 
Where is one place that you are
dying
to visit and why?
Bora Bora, French Polynesia is on top of the list of the place I'm dying to visit. I'm dying to see the beauty of Mount Otemanu, swim in that crystal clear blue water and enjoy underwater wildlife in their natural habitat. I love water and I think I was a mermaid in my past life 💕. 
What is a huge goal for you?
A huge goal for me is to inspire my community to step out of their comfort zone and live their best life. And to do that by always staying true to myself.
What are your favorite pieces from Felina! Do you have a go-to summer piece?
 My favorite pieces from Felina are all of the wireless bras- they are soooo comfy! And my go-to since the weather is warmer are the Body Sculpt Slip Shorts. I love wearing them under dresses! 
TAGS: