Text FELINA to 76077 for Exclusive Deals
Free Shipping On Orders $80+
Our Top 5 Must-have Bras for Fall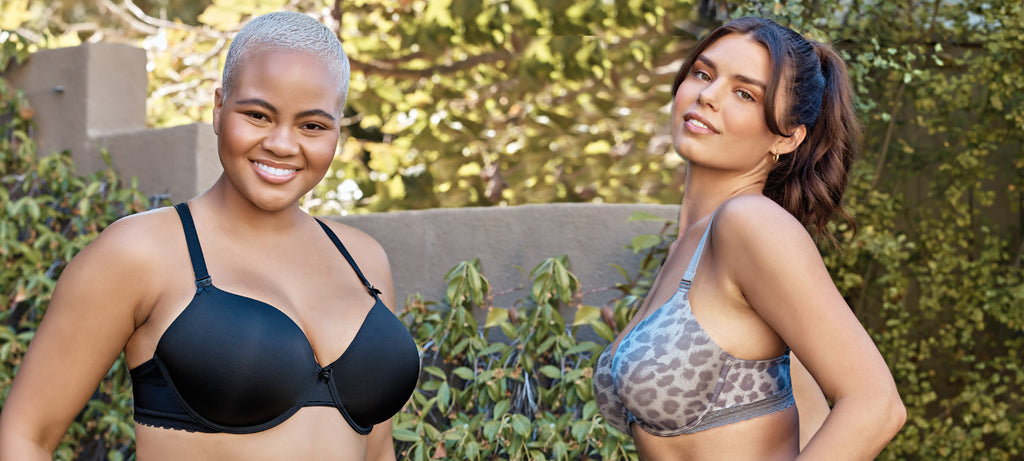 Fall is quickly approaching and the changing weather is prime time to get ready for a changing season. If you want to make autumn more comfortable, fashion-forward, and effortless, you'll need to step up your bra game—and Felina has something for every woman. Some love the look of lace, the feel of seamless, or the effect of a plunging neckline...and while we all love to come home and get out of our bras, there's no reason you can't have an array of bra styles that you won't want to take off! Our bras empower women to feel strong, confident, and sexy. They will take you from what you need each and every day to the unique, because we didn't invent comfort, we perfected it. So, read on for a guide on our five must-have bras that you need to incorporate into your lingerie collection this fall:
This bra is an absolute game changer for  full busted women! Wearing a tight turtleneck on a chilly day or a form-fitting sweater on an evening out? Our Marvelous Side Smoother offers full-coverage with seamless underwire—designed to eliminate underarm bulge while providing a beautiful and sleek side smoothing silhouette. With a no-show neckline and soft velvet touch, the support and comfort of this bra is ideal for going from morning to night all season long.
Another bra from our Paramour collection, the Angie Minimizer is perfect for those fall days when you're feeling like wearing a little something special, without forgoing comfort. With underwire cups and firming fabric—you'll maintain shape and complete support with the beautiful added touch of an embroidered trim. Unlined and smoothing, the natural shape and drop needle front closure of this bra make it an easy go-to throughout the fall.
3. Jessamine
Meet Jessamine, your favorite sexy, side-smoothing bra. Whether you're sipping apple cider on a date night or pumpkin picking with friends, this bra is an instant knockout. With full coverage stretch cups and soft, elegant lace, the Jessamine eliminates underarm bulge and helps to smooth away back fat no matter what you're wearing. Plus, you'll be dressed in true fall spirit with its beautiful foliage pattern!
4. Delightful Seamless Lace Bandeau
Our Delightful Seamless Lace Bandeau is an innovative multiway bra that can be worn with practically any outfit! Thanks to its versatile design, this is an effortless option no matter what you may be wearing. The straps can be worn a wide variety of ways thanks to our hidden multi-position tape—just insert your straps hook in the desired position along the top band to customize your look. No matter what your wardrobe needs are this fall, this is your perfect bra!
5. Topaz Breathable & Cooling T-Shirt Bra
Need an everyday t-shirt bra that will lay flat under shirts and sweaters? Look no further! We have designed the Topaz Breathable & Cooling T-Shirt Bra with cooling comfortable microfiber and breathable spacer cups. A perfectly lightweight option for breath-ability and all day support. The leotard back ensures that your shoulder straps will not slip or slide throughout the day and the silky, buttery, soft touch will make it so that you never want to take it off!