Text FELINA to 76077 for Exclusive Deals
Free Shipping On Orders $80+
#FitByFelina Festival Edition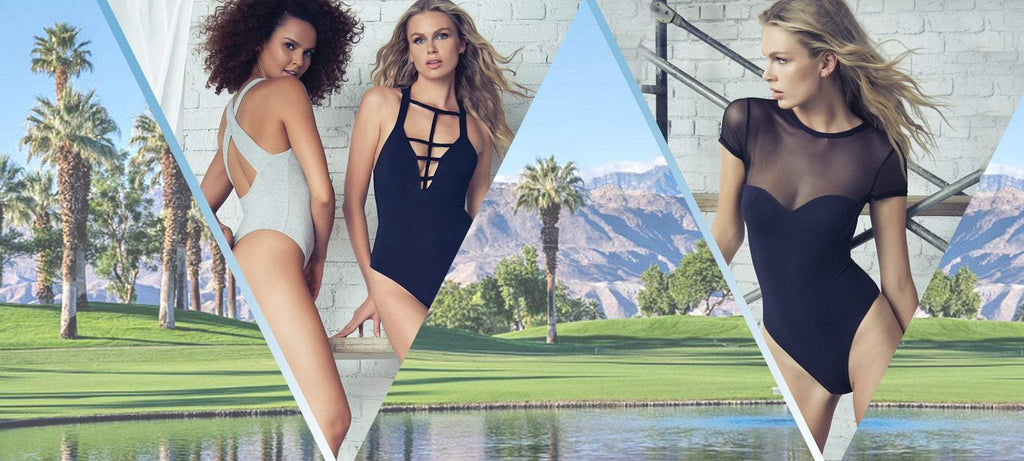 It's that time of year again! The sun is shining; the bucket list is coming out and you need to start getting ready for festival season because let's be honest – no one actually goes for the music. 
If it's your first time, you're definitely going to want to go all out and experience every part of each festival – take Coachella for example: it's going to be hot, sticky and you're most likely going to be on the grounds from morning until night partying and taking pictures. That being said, you're going to need an outfit that can withstand the dirt, sweat and constant dancing and what works better than a bodysuit? It's simple, cute, and perfect from going day to night without an outfit change. What's more durable than a bodysuit? Better yet – what's more stylish than a Felina bodysuit? Nothing! 
We've put together 5 different outfits that all festival fans will appreciate – a bodysuit for every personality, style and vibe you want to set on your weekend of fun!
All Black Affair
A versatile wardrobe staple, this Crew Neck bodysuit will prove the perfect foundation to a multitude of looks. Fitting close through the body in stretch cotton/modal, the figure-hugging silhouette features a crew neckline and short sleeves. The best part – its only $18 RIGHT NOW! Pair with a denim skirt, some gladiator sandals, a festival-esque fringe backpack and accessorize with a floppy hat and some silver jewelry for a look that's both chic and cool! 
Too Cool for School
The bodysuit that isn't overbearing! The Body Zone Modal Bodysuit  is an essential for an ultimate lounger, with strap binding details and a deep V-neckline, it's a perfect layering piece day or night. Ideal for someone who isn't trying to be someone they're not – pair it with a jean vest, olive green shorts and sneakers. Add a little sparkle with a clear backpack and some gold accents. Don't forget your camera!
Boho Chic
Boho Chic means 3 things: lots of jewelry, the must have bag & fringe! With all of that going on, you have to keep it classic underneath – our pick is the Body Zone Modal Bodysuit with Criss-Cross Back! We love a good halter bodysuit; add a crisscross back and you have a brand-new wardrobe staple! Wear it with anything or by itself, the beauty is in its simplicity. Pair it with camouflage shorts, knee high boots, a fringe vest and go crazy with the accessories!
Western Rodeo Meets Coachella 
Adding a bit of a twist to the traditional bodysuit, this Body Zone Modal Bodysuit with Ladder Neckline  is made of modal fabric w/ ladder front accents and a thong bottom for a no-show look under jeans. You don't need to wear chunky necklaces to stand out in this bodysuit! Pair it with some jean shorts, a kimono or flannel over it, ankle boots and style it up with a western hat and gold jewelry. Hit the rodeo first then head to Stagecoach from some Luke Bryan.
A Dash of Gold
For that inner diva fashionista in every girl! The Body Zone Modal Bodysuit w/low back and strappy details is a perfect layering piece to alternate day or night. Showing just the right amount of skin, it's a casual but sexy at the same time. Pair it with a hi low skirt and minimal accessories to not take away from the bodysuit itself, but animal print shoes are a must!