Text FELINA to 76077 for Exclusive Deals
Free Shipping On Orders $80+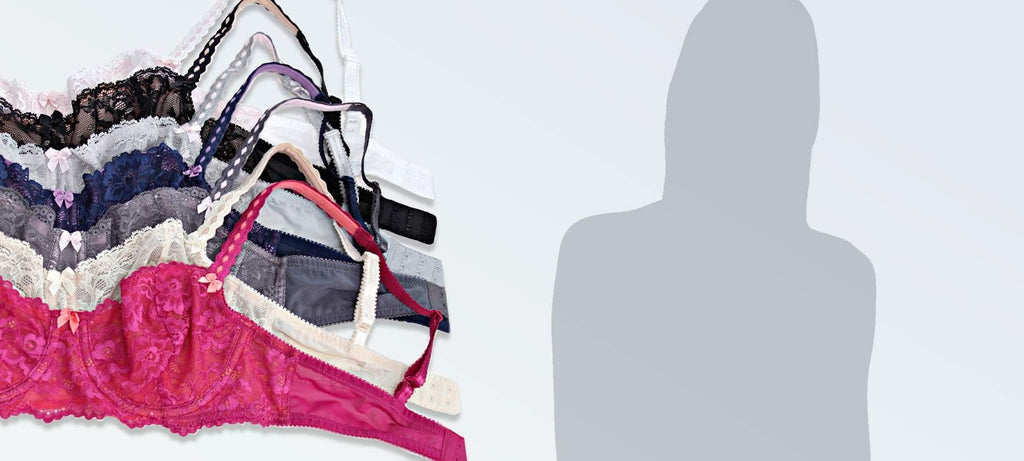 You've heard the name, you've seen the pictures, but could you imagine having the same great bra in every color? We couldn't until we met Harlow, a classic Demi bra that adds a little bit of sparkle under any kind of outfit. Offering traditional straps, a high center for support, stretch Chantilly lace overlay with plush back padded straps for added comfort, this is the go-to, must-have Demi bra for every bust size!
Bright Berry Hues
Wild Aster is the perfect shade between pink and purple – complimenting medium-olive skin tones and gives a healthy, natural look to an already flattering bra. Wild Asters are associated with the qualities of faith, wisdom and valor.
Neutrals Queen
Excalibur is the perfect neutral bra – known as a moody color that is typically associated with meanings of cool, balanced tones as well as formal, conservative and sophisticated vibe. Wear this under your blouse or black dress and walk into that presentation with the utmost confidence!
 Chrome adds a bit of spice to the traditional neutral gray - The gray color affects the mind and body by causing unresolved feelings. Light grays are feminine in nature, dark grays are masculine in nature while chrome offers more of a metallic splash on a lighter gray. You can wear this under the lightest of garments and still have it be virtually undetectable, acting almost like an invisible strength.
Classic Blues 
Navy is a timeless and practical color that is often associated with depth and knowledge. It communicates some of the strength and mystery of black. It is a sophisticated color that lack the negativity of the color black. The perfect color to indulge in if you already have the go-to nude and black bra!
Mother Pearl
The ultimate basic, the perfect twist on a classic color – every woman needs a white bra. White, an inherently positive color, is associated with light, goodness, cleanliness, softness and perfection. While it may be a little tricky to keep clean or wear under dark shades, a white bra is something not many women have, but all of them want.
Noir
The color black represents strength, seriousness, power, and authority. Black is a formal, elegant, and prestigious color – so it just seems silly that our best selling bra wouldn't come in black. Perfect under an evening gown or a t-shirt and jeans, look and feel your best in the sexiest black bra!