Text FELINA to 76077 for Exclusive Deals
Free Shipping On Orders $80+
Influencer Spotlight: Alyssa Haines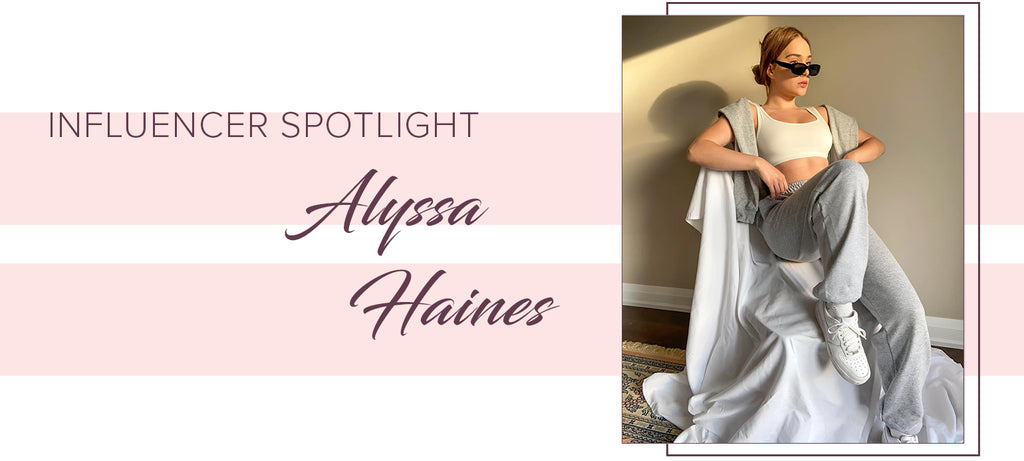 We're so fortunate to have the opportunity to work with such amazing and inspiring women everyday. We wanted to take the opportunity to chat with Alyssa Haines whom we've been collaborating with for over a year now!
Alyssa has always left quite the impression on us with her remarkable style and her contagious confidence. Read on to get to know the Ontario based gal a bit better!
1. How have you been dealing with everything this year? What keeps you motivated and inspired?
This year has been absolutely crazy! Although it may be hard, I find that having a positive outlook on things helps a lot when dealing with any tough situation! Keeping in contact with loved ones has also helped me a lot. Im always on my phone as I do work off it! So I spend a lot of time trying to find inspiration on Instagram as well as Pinterest, it's what helps me keep motivated to continue to create content.

2. Tell us a bit about yourself!

My full name is Alyssa Haines, I am 22 years old, I will be 23 in April. I am a Taurus so I'm quite stubborn haha. I am a certified fashion stylist as well as a home stager and I am the owner of my own home staging company. I have a huge love for fashion and always have ever since I was little!

3. Speaking of fashion...How would you describe your personal style?
My personal style would be a complete mixture of a casual and classic style. I love my neutrals and shades and I love monochromatic tones. As of recently I've really been loving the leather and knit trends (knit vests and sweaters especially haha).

4. How long have you been creating social media content?
I have been creating content for almost two years now! But I started taking my Instagram really seriously about a year ago.

5. What's your favorite part about it and what's the hardest part?
I'd have to say the best part of doing what I do is not only getting the opportunity to work with such amazing brands but also getting the freedom to style pieces and inspire others! The hardest part I'd have to say is trying to stay on top of all my content (there is quite a lot).

6. Any tips for anyone who wants to be a creator?

Stay authentic! If you have an eccentric style keep your content eccentric. If your style is more classic and neutral, I would suggest keeping it that way and giving it your absolute all! For me I find that good content and having a good user base is key when becoming a creator.

7. Here at Felina, we're all about working hard but relaxing harder… do you have a go-to self care routine?

Quarantine forced me to create a self care routine (partially due to boredom)! After a day of work or creating content, I'll wind down with a glass of wine and a hot bath. I'll usually do a salicylic acid face mask and apply my hyaluronic acid serum afterwards.

8. We HAVE to ask… what are your holy-grail pieces from Felina?

I wear felina everywhere! I wear it to work, I lounge at home in felina, I even workout in felina. My holy-grail pieces from felina are the organic cotton bralette, the velvety soft lightweight legging and the comfyz 2 piece lounge set.
9. Any exciting plans for 2021?"
I would like 2021 to be a year of growth! So I plan on growing my business as well as myself on this platform and really learning to grow with myself as a person both mentally and physically.

--
Keep up with Alyssa by following her on Instagram @alyssaahaines